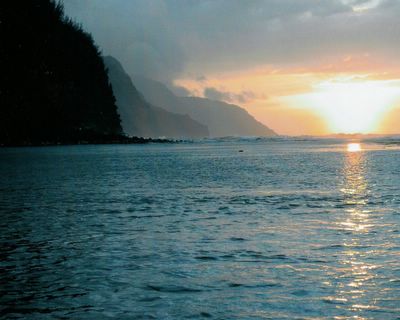 So, I feel for the people suffering right now in the aftermath of Hurricane Katrina. I really do. Especially the poverty stricken Americans who had no choice but to stay and wait for the inevitable destruction. The horror of having your life mercilessly destroyed by something as uncontrollable as a weather pattern is something beyond my comprehension - probably because I wouldn't know who the hell to cut for taking my house! But seriously, I can't imagine how they're feeling. However I take issue with several things and well, this is my blog and I'll vent about random shit if I want to.
So, first, I am deeply disturbed by the inference that Hurricane Katrina is "America's tsunami". Who in their right mind started this blasphemous mockery of a comparison? The South Asian tsunami hardly compares to the isolated devastation in the richest country in the world. Hell, it hardly deserves even the argument to oppose it, as I am only acknowledging that someone has foolishly compared the two. But alas, here I am, officially announcing my distaste for the phenomenon known as "the Nazi phenomenon". When someone is being persecuted, they often compare it to oppression in Nazi Germany. It just. Shouldn't. Happen. PLEASE for the love of god, think before you speak.
And on this note, it is even more ridiculous - if its possible - for Americans to use this comparison since they are only doing it for dramatic effect to entice the world to feel sorry for them in their time of need. Perhaps they need to embellish a little, considering no one wants to help them out as a nation. Sure, I want to help poor New Orleans Bob who lost his wife/home/dog/children/money, but I don't want to admit that I'd ever extend compassion or gratitude to a country who rarely - and yet always pompously - does the same for anyone else. I don't think I need to explain it further. We all know why America is perceived this way, especially as Canadians.
Anyway I am a bit angry and frustrated today, though I don't particularly care to explain it because it's boring and so not hot to complain about it when I'll be over it by morning. But this may explain the tone of my post. So, to try and end on a somewhat good note, I'll finish with my favourite quote of the day, courtesy of Martin: "Your hair is...significantly reduced in size today." bahaha.